Promo Tools
HTML Banners
Easy customized banners for any website, our unique system of banner creation allows you to create banners with any weight, height, or amount of pictures. Select which type of content to show pictures, movies, or models. You can select where you want these banners to link. They can link to the main page, join page, directly to the content page or anything else that you want can be customized for your every need.
Image Banners
Galleries
Classical movie and pictures galleries work great for any kind of website, creating news on your blogs, etc, so linking to the free content using these FHGs will make you tons of money and your site popular. Our brand new galleries allow you to add links back to your website and this will increase the SEO popularity of your website. Just select up to 3 links with descriptions that you would like to use and it will permanently put them in your unique FHGs. New galleries are added weekly.
| | | | |
| --- | --- | --- | --- |
| | | | |
| FHG Template 1 | FHG Template 2 | FHG Template 3 | FHG Template 4 |
Link Codes
We are using NATS affiliate software which allows us to track 99.9% of the traffic that webmasters send to our websites. You can send traffic to section of a website that you think converts better for you. You can link to : Warning, Main, Archives, Join or to the videos directly.
Try different ways and find your personal solutions for higher conversions of your traffic.
JavHD (Default Tour):
Tracked QR Codes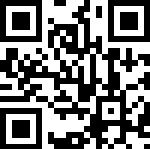 We have created an unbelievable tool that is exclusive to JAVBucks. It allows you to create QR code/s which leads to our pages, but also save your tracking codes. That means that all traffic and sales which come from these QR codes will be counted and added to your account.
Mobile Promo Tools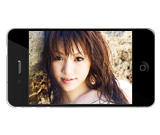 Landing pages, direct link codes, FHGs, banners and everything else is available for mobile traffic also. We are ready to offer you any promotional tools that you need, if you are running mobile website and have an idea of what you need, just let us know and we will create any promotional tool that you need.